We are experts in it communication and computer network. We have get Certificate and I hope you have a very nice about service of us.
เราคือผู้เชี่ยวชาญในระบบคอมพิวเตอร์เครือข่ายและระบบปฎิบัติการ เรามีประสบการณ์ทางด้านไอที พร้อมจะให้บริการกับทุกองค์กรและทุกหน่วยงานของคุณ
Our Project Experiences and Site referance (ประสบการณ์ที่ผ่านมาและลูกค้าของเราบางส่วน)
Some detail about exprinece of us.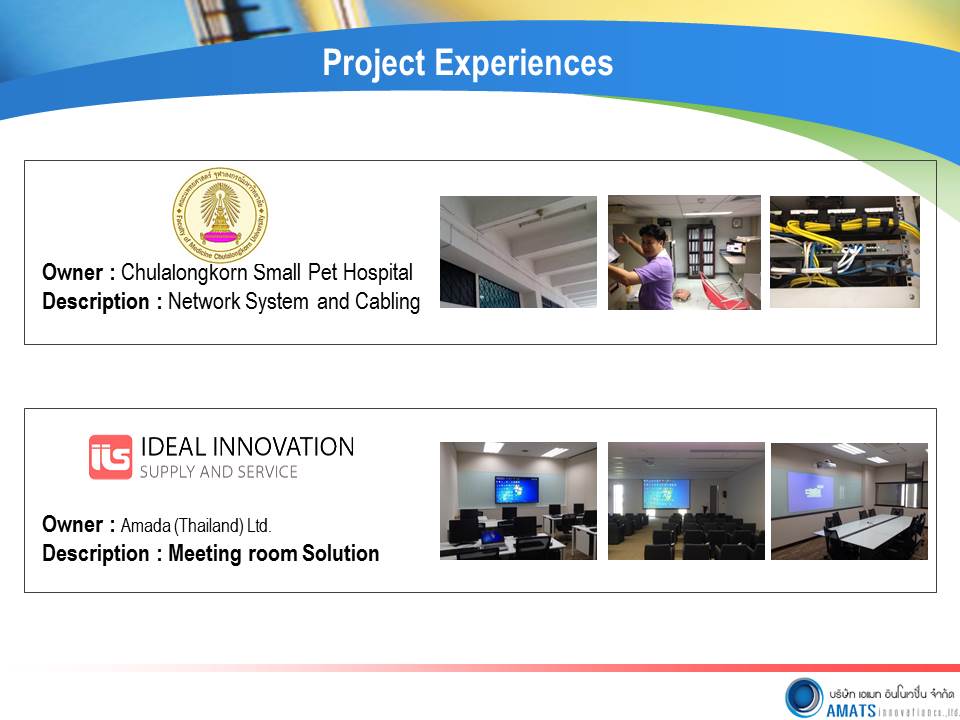 IF Do you like to see More information about us , Please click link in detail below.